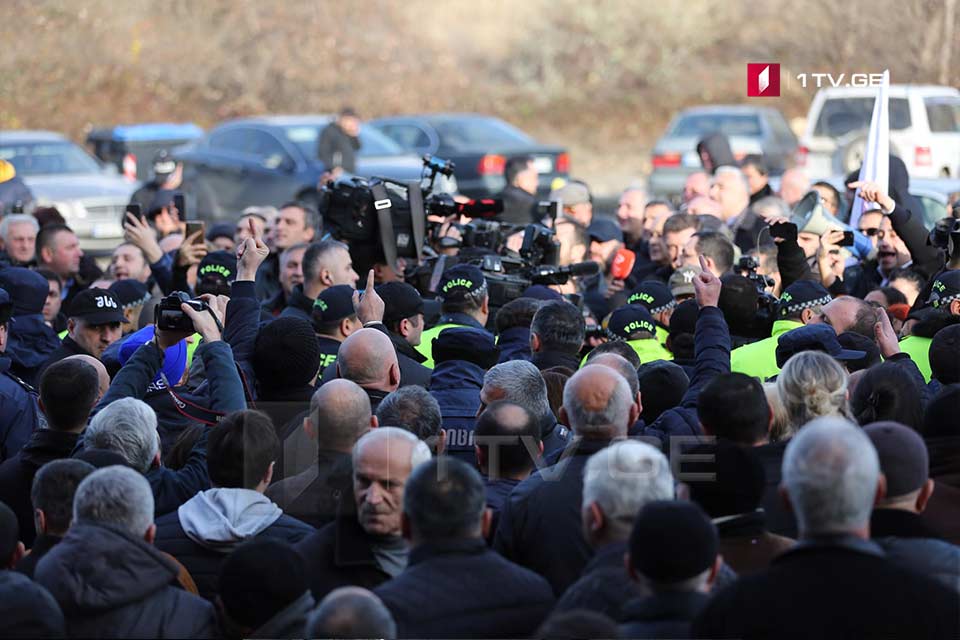 A physical clash took place at Mtskheta Municipal building between representatives of the oppositional parties and supporters of the ruling Georgian Dream Party.
"Don't gesticulate with hands and throw things. This is not acting of a man. Bravery is the love of motherland. What you are doing is cowardice," Giorgi Vashadze, Leader of New Georgia said. Giga Bokeria, Leader of European Georgia Party called supporters of Georgian Dream "Slaves."
The protest in Mtskheta town is organized by the National Movement and European Georgia parties.