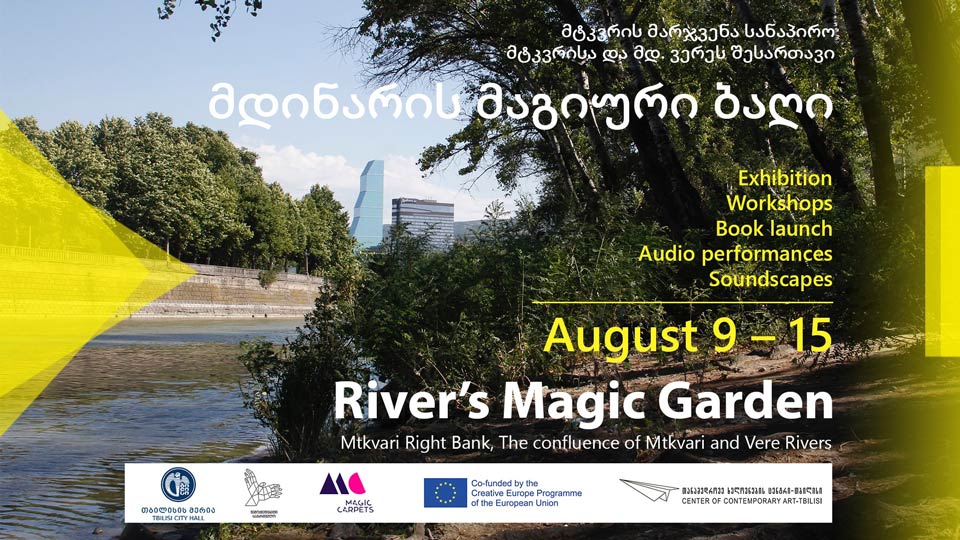 Center of Contemporary Art "Tbilisi" will hold festival "River's Magic Garden", which will be opened on August 9 and lasted till August 15.
According to the organizers of the event, the "River's Magic Garden" festival aims to transform about half a hectare meadow on the right embankment of the river Mtkvari, where Vere River and Mtkvari meet, into public space.
The festival will host local and international cultural events on one side and will also provide visitors to the invisible and mysterious place as a potential social space.
The festival will become a venue for the workshops, exhibition, contemporary music, book presentations, installations and etc.
The exhibition of young Georgian and international artists will take place.
Central meeting point of the festival will be the Space of Knowledge, where workshops, presentations and everyday audio performances will take place.